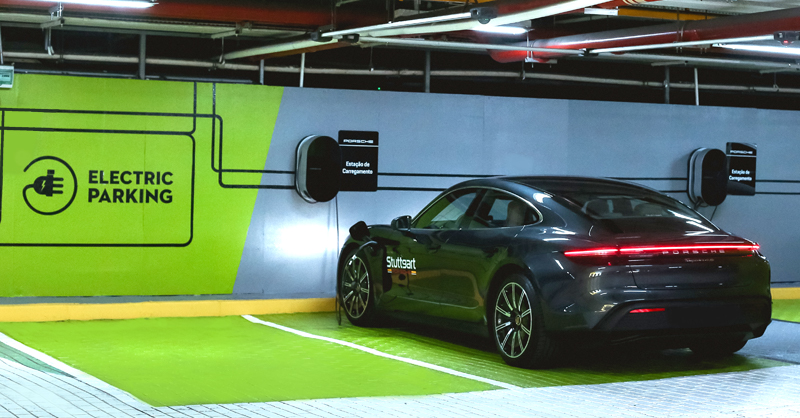 A trend in the market, electric vehicles are increasingly gaining the appreciation of Brazilians, since they are a way of not using polluting fuels, they become noiseless, and when they are in the intense traffic of the cities, they are more efficient and economical. The expectation of the Brazilian Association of the Electric Vehicle (ABVE) is that in 2021 about 28,000 electrified cars will be circulating on the streets. In this sense, it becomes necessary to increase the Brazilian electric corridor. In Santa Catarina, the Almeida Junior Group, in partnership with Porsche Brazil, has installed electric vehicle recharging stations in its six malls to increase the state's electric corridor.
Visitors can recharge their cars quietly and for free, while they enjoy the services offered by the group's malls, such as the food hall, movie theaters, and stores. The stations are compatible with all models of electric cars or plug-in hybrids that have a Type 2 charging standard. Easy to handle, the equipment has a power of 11kW and safety devices, according to international standards. The time for complete recharging depends on the model of each vehicle. For example, Porsche's plug-in hybrid models (Panamera E-Hybrid and Cayenne E-Hybrid) take between 2 hours and 40 minutes to 4 hours and 50 minutes to charge the battery, depending on each configuration.
The first mall of the group to receive the charging station was Garten Shopping (Joinville), followed by the others: Balneário Shopping (Balneário Camboriú), Norte Shopping and Neumarkt Shopping (Blumenau), Nações Shopping (Criciúma) and Continente Shopping (Grande Florianópolis).