All Almeida Junior malls believe in promoting the well-being and comfort of their visitors. Amongst the areas available in the 6 malls that are part of our chain, we highlight the "Family Area": it is indeed special because it has that touch of home warmth. It contains baby changing stations, an area for feeding babies and infants, a family restroom, as well as a toy library and a resting area.
The main goal of those areas is to meet the needs of the families, especially those with small children that require diaper changing or a place to breastfeed or to heat up baby food. For your convenience, those environments were carefully designed, with attention to each detail, including lighting and ambiance (with pleasant colors). Some restrooms are exclusively for disabled people and others are specially designed for children (with children dimensions).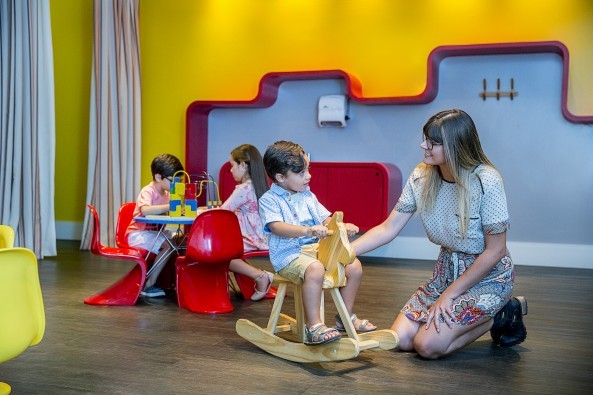 Infrastructure
For women carrying infants, our infrastructure is ideal: it gives them comfort and tranquility while breastfeeding. There are individual cabins with armchairs to provide privacy at this precious moment. For bigger children, there are special children chairs for eating. And there are also baby changing stations with individual baby changing tables and extra sinks for hygiene.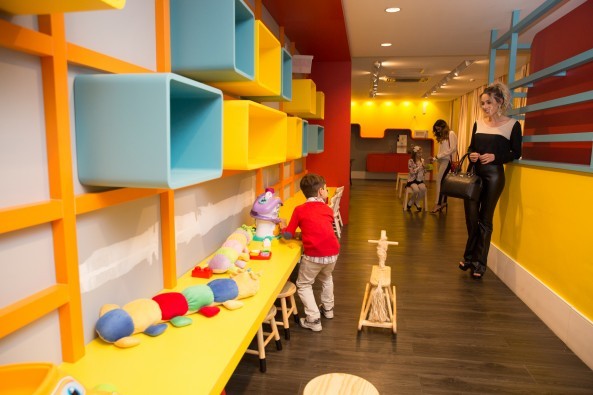 We did not forget other accompanying members of the family or friends, who can enjoy our resting areas while the children play in the toys library which provide children tables and chairs so that they can read books, play and color.