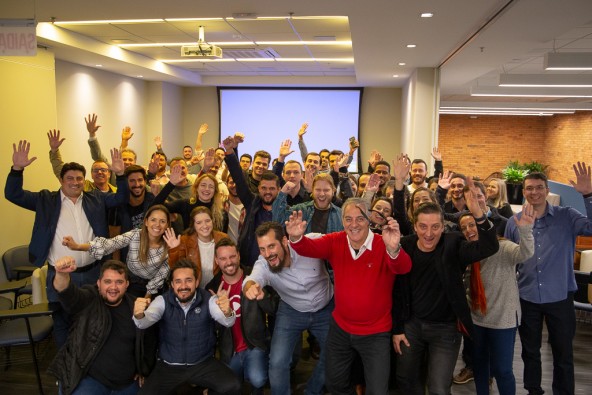 Vertical Retail Meeting at Almeida Junior headquarters
Three retail solutions startups were selected by Almeida Junior during the first pitch organized by the company to accelerate projects focused on the retail market. "Inside the Box", "Deconve" e "Wifeed" were the selected startups set to make pilot projects at all Almeida Junior malls in the southern state of Santa Catarina. "We have here in our area a range of startups working on solutions that can help our business, they are 100% ready to start or in need of little improving", says Rafael Fiedler, the company's Digital Marketing Director.
The next step is getting these solutions to work and analyzing their results. Fiedler mentions that this is a very important step and he believes in the possibility of making new pitches in the near future, thus creating more opportunities to new ACATE (Santa Catarina's technology companies association) verticals and selecting other startups. "Our market is constantly changing and startups have the ability of being efficient and disruptive at the same time" he adds.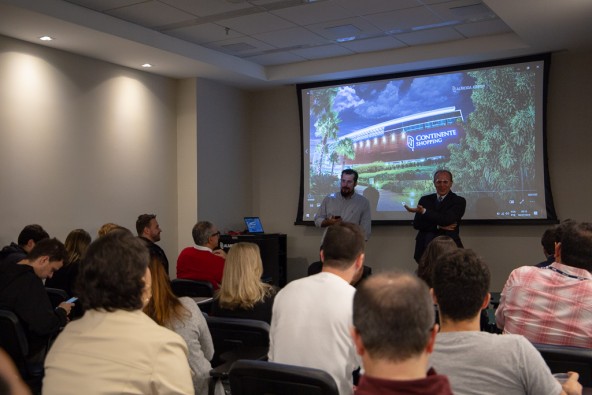 The meeting brought together about 50 entrepreneurs at the headquarters of Almeida Junior
Complied with the "open innovation" concept, Almeida Junior has opened its doors to set the third official meeting with ACATE´s Vertical Retail. The meeting gathered around 50 businessmen and it was held at Almeida Junior´s headquarters. The topics were related to developing projects that aim at improving the retail market. João Satt, Grupo G5´s CEO opened the event and talked about new brands and digital transformation. "The brands we have nowadays are facing an identity and meaning crises. They need to start making people and purpose a priority." he said. He emphasized that today growth is exponential rather than linear, making everything faster, cheaper and more cutting-edge."
The businessman André Krummenauer, Vertical Retail's director, said that the group has surprisingly moved forward with the work groups and has achieved fine results since last February, when Vertical Retail was created. Currently, there are 17 companies at Vertical that are mainly developing retail management solutions and new technologies.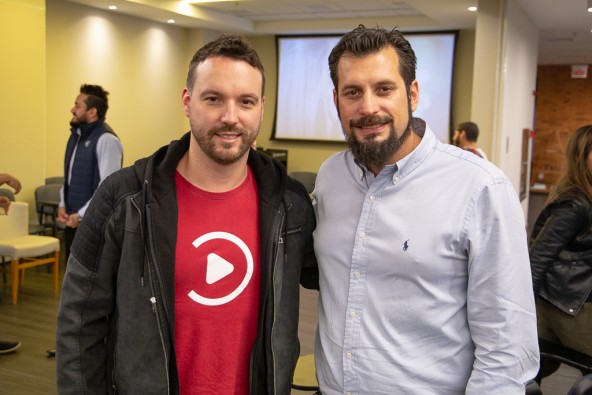 André Krummenauer, director of Vertical Retail and Rafael Fiedler, Marketing and Digital Director of Almeida Junior