All Almeida Junior ventures are open to the public, but the schedule of lives continues. Next Thursday, the 25th, at 5 pm, Julia Baruffi and Lu Testoni will chat about tips for matching accessories.
The live will bring information and creative strategies for those looking to dress well and optimize the pieces they have in the closet, in addition to knowing more about how to use and compose the accessories.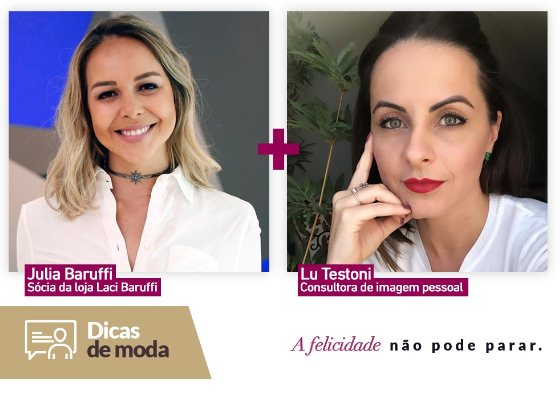 Both participants have a lot of experience in the subject. Julia Baruffi is a partner of the handbag and accessory brand Laci Baruffi, in addition to being a shopkeeper at Neumarkt, in Blumenau, and at Balneário Shopping, in Balneário Camboriú. Lu Testoni is a personal image consultant.
The live will be broadcast on the social networks of Neumarkt and Balneário Shopping.
Follow:
Neumarkt Shopping –  www.instagram.com/shoppingneumarkt
Balneário Shopping –  www.instagram.com/balnearioshopping